New rigid sail design for ships to launch in 2024
New innovative sail design device can be used as a modification for rigid sails or used as a stand-alone energy-saving device.
New innovative sail design device can be used as a modification for rigid sails or used as a stand-alone energy-saving device.
Table of Contents
Japanese company Eco Marine Power has unveiled a new sail design device that can be used as a modification for rigid sails or used as a stand-alone energy-saving device.
Sail Design Concept
After several years of research & development (R&D) Eco Marine Power (EMP) announced today that it has developed a new type of sail design device for ships. This sail design device known as a SailetTM (patent pending) can increase the propulsive forces created by EMP's patented EnergySail® and can also be used as a stand-alone sail-assisted propulsion or energy-saving device. Additionally, it can be used as a modification to the EnergySail® so that this will be better protected during cargo operations and during storms.
Computational Fluid Dynamics (CFD) based studies have also shown the orientation of this device can be adjusted to alter the forces on a sail thereby acting as a form of load control, especially when linked to the computer-based automation & control system that EMP has developed with several strategic partners.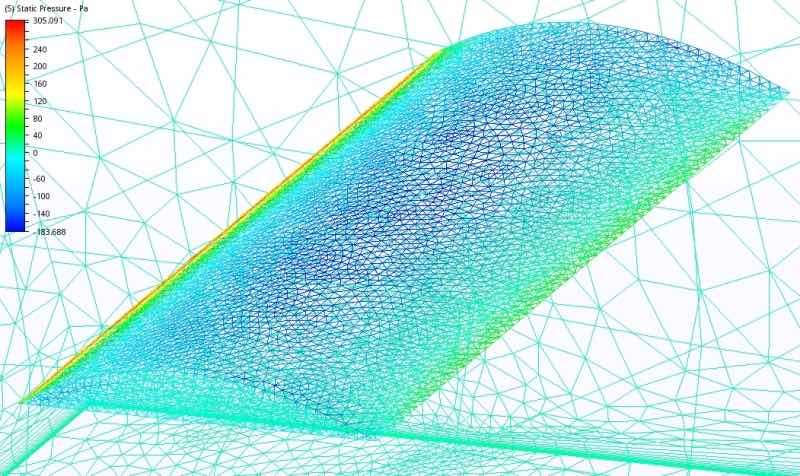 MAST MS and CMES-Tech held a decarbonization seminar session in Athens, Greece to provide insights on the benefits of Energy Saving Devices.
"Our focus at Eco Marine Power has consistently been on developing innovative energy saving & renewable energy-based solutions for ships. The Sailet is an example of this and also our continued focus on R&D and our work to expand our portfolio of patented designs."

Greg Atkinson, President & Chief Technology Officer at Eco Marine Power
It is expected that the SailetTM will be ready for sea trials early in 2024 plus it will be incorporated into EMP's rigid sail design & solar power solution – Aquarius MRE® – which was granted Approval In Principle (AIP) by ClassNK (Japan) in 2021.
Source: Eco Marine
See Also
The 45,000 dwt bulker Chang Hang Sheng Hai, built-in 2012 by Bohai Shipbuilding Heavy Industry Co, is owned by Minsheng Financial Leasing and operated by Shanghai Ming Wah Shipping, data from VesselsValue shows.
After 3 years of theoretical research, prototype development and testing, engineering prototype design, manufacturing, installation and debugging, the marine wind turbine rotor project jointly developed by CMES-Tech and several other units has successfully completed the installation on a real ship, and will further carry out proven tests and verification.
The wind turbine rotor is an innovative energy-saving technology with independent structure, simple installation and good prospect. The application results show that the energy saving effect of wind-assisted rotors for bulk carriers and very large crude carriers can reach 5-30%, which is an important technical means to solve the three stages of EEDI. In addition, wind-driven rotor and hydrodynamic energy saving, alternative fuels and other energy-saving emission reduction means can be superimposed, not only energy saving but also emission reduction. This applies to both new-building and operating ships.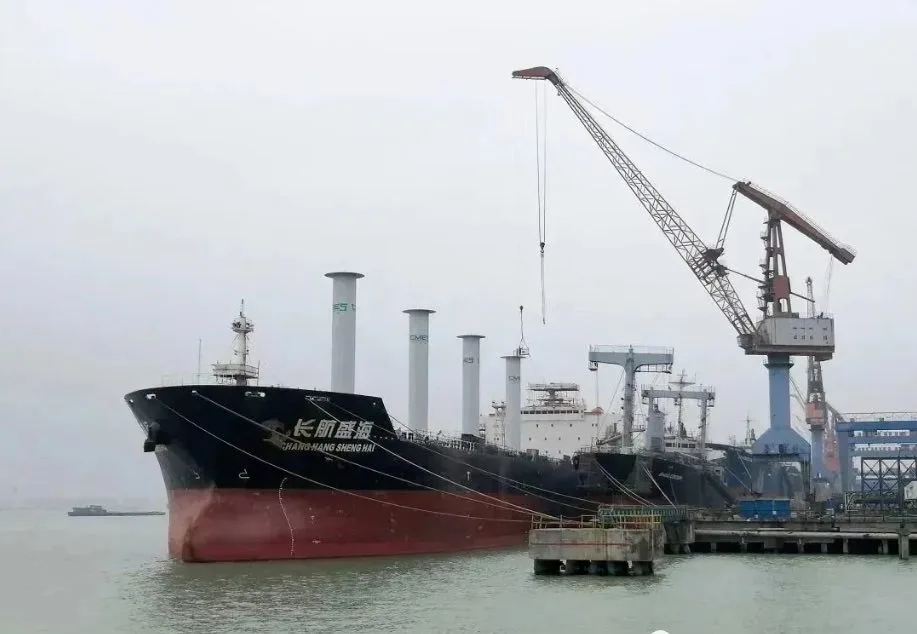 A bulker fitted with CMES-Tech rotor sails took to the water at Chengxi Shipyard, marking a solid step forward for wind-assisted technology in China.