Is Retrofit a future-proof solution for your fleet?
As new sustainability and safety standards come into force around the world, ship owners must consider retrofit the swift and cost-efficient option.
When you need to keep your fleet compliant, building several new vessels just isn't a realistic option. As new sustainability and safety standards come into force around the world, ship owners must consider the swiftest, safest, and most cost-efficient options. An excellent example of this is retrofitting.
We explore what retrofitting means, the available options, and the main considerations for ship owners.
Table of Contents
What is Retrofit?
Despite what its name suggests, retrofitting is not about making ships more old-school. Quite the opposite. Ships are intricate machines with many parts, some of which may become outdated faster than the rest of the vessel and need updating.
Retrofitting is when equipment is modified to bring a ship in line with the latest Rules, regulations, and standards. These changes extend a ship's longevity while ensuring crew and owners won't have to compromise access to top-of-the-line technology.
Technologies
Some of the main technologies being retrofitted on ships are shaft power limitation systems (ShaPoLi), scrubbers, and selective catalytic reduction systems.
ShaPoLi systems limit the speed at which propellers spin. Slower propellers mean engines use less power, lowering fuel consumption and emissions. But the propeller rotation speed must be sufficient to meet the minimum vessel speed. These limitation systems fitted to the shaft line are like scales, helping ships strike the right fine balance between reduced emissions and optimized travel.
Scrubbers, technically "exhaust gas cleaning systems," fit on exhaust gas piping to reduce harmful sulfur oxide (SOx) emissions from fuel combustion. Scrubbers work like filters, catching harmful particles before they can exit gas piping and circulate in the atmosphere.
Selective catalytic reduction systems, like scrubbers, also fit on exhaust gas piping. Instead of filtering SOx, these systems catch nitrous oxide (NOx) emissions.
These technologies reduce environmental burdens while avoiding negative impacts on ship performance.
Retrofitting is a central part of decarbonizing the maritime industry. As a Class society, our role is to support ship owners and operators as they install new technologies to meet evolving regulations. We share their growing ambitions to protect our blue planet, to together shape a better maritime world.

Frédéric Thomas, Director of Equipment and Materials Certification, Bureau Veritas Marine & Offshore
Why Retrofit?
As the maritime industry moves towards decarbonization, new regulations have come into force. Retrofitting helps keep ships in compliance with new Rules in a cost-effective and environmentally conscious way.
The first wave of NOx and SOx regulations and the Energy Efficiency Existing Ship Index (EEXI) regulation are already in place. The Carbon Intensity Indicator (CII) will apply from 2023. These evolving regulations are certainly producing new retrofitting advances. After all, why build a new ship when you can increase sustainability and minimize environmental impact while keeping existing ships at sea? This is an especially clear choice when retrofitting technologies are tried, tested, and readily available.
How can energy-saving technologies, also referred to as energy-saving devices, help you comply with CII? If you want hard data and real-world examples from vessel operators, a recent webinar is a must.
Retrofitting is also flexible. Some ship owners may want to upgrade their vessels beyond minimum compliance standards to add value to ships. Retrofitting can be decided case-by-case to give owners maximum flexibility.
EEXI Compliance
The Energy Efficiency Existing Ship Index (EEXI) is a framework for evaluating the environmental impact of vessels over 400 GT that came into effect in November 2022. The EEXI takes into account both energy efficiency and CO2 emissions for a more holistic assessment. With the EEXI's launch approaching, retrofits that bring ships into compliance already exist. ShaPoLi systems, for example, reduce fuel consumption, cutting emissions and improving efficiency.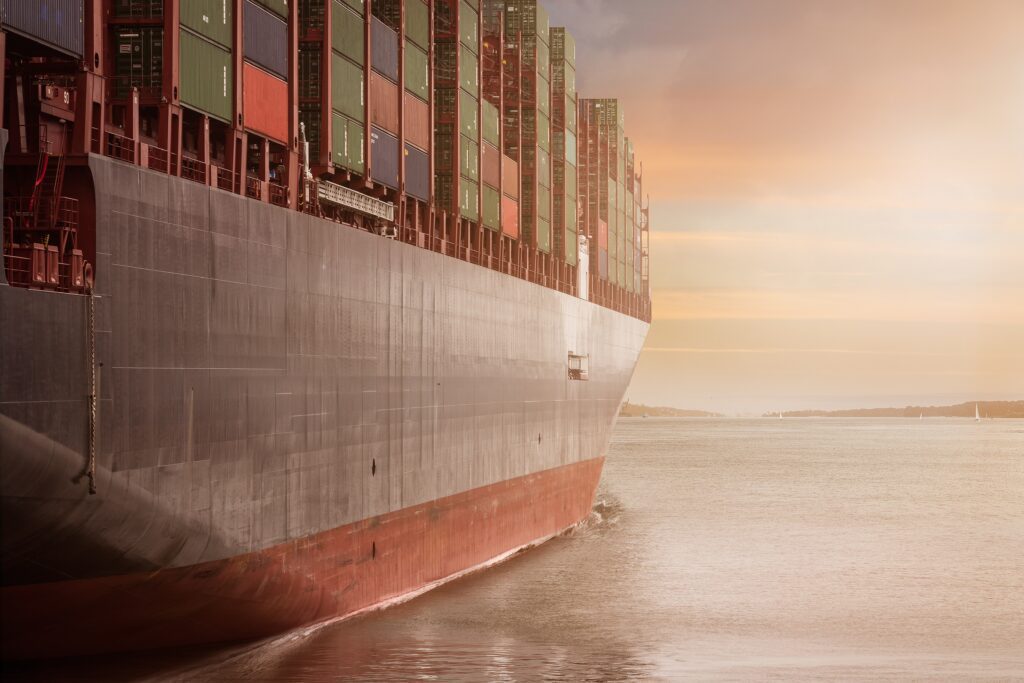 Everything you need to know to comply with EEXI and CII in the upcoming years. Calculation challenges, how to comply, and more.
Steps for Improvement
Just as Rome wasn't built in a day, effective retrofitting requires time, care, and planning.
To properly retrofit a vessel, ship owners must conduct the work in stages:
Analyze fleet and available products to find the right equipment to meet the needs;
Select appropriate manufacturers for each technology;
Submit documentation to the Class society for review;
Obtain certification of equipment upon completion of type tests and factory acceptance tests;
Install the new technology or equipment, allowing for time needed at the shipyard or for quay and/or sea trials;
Train crews in the safe use of the new equipment;
It also takes varied expertise to retrofit ships properly. Owners, of course, must be well informed, but Class surveyors play an equally critical role. Many of the steps of retrofitting involve inspection and certification. Surveyors are the best qualified to attend tests and certify everything from corresponding equipment to quay and/or sea trials.
Sustainably Future-proof
Retrofitting is likely to play a key role in the maritime industry as new technologies emerge and mature, like fuel cells, hydrogen power, carbon capture, and solar panels. Regulations are never static. As ship owners face new challenges, they will turn to new technologies to help them extend the service life of their vessels and stay compliant. In a renewable and sustainable future, retrofitting is integral to advancing existing fleets.
Class Assistance
Classification societies know that ship owners have many requests and needs as new regulations enter into force. They issue Type Approval certificates against Class Rules and/or Statutory Regulations to help owners comply with new standards. As new technologies launch and become mainstream, Class develops Rules to offer support.
Source: BV
See Also
A ship's main purpose is to carry a multitude of cargo and transport it from port A to B. Note that a specific draught comes with each ship and its loading conditions. However, when the vessel discharges the cargo, the draft will increase. Hence, affects the maneuverability and stability of the vessel. That is where ballast comes into play.
To combat the problem of invasive species from ballast water, the IMO adopted measures in 2004. The International Convention for the Control and Management of Ships' Ballast Water and Sediments. BWTS systems are retrofitted to meet the rules.
This is everything you need to know for Ballast Water Treatment Systems (BWTS). Why? How it works? Types available, Pros & Cons.