Seafarer Abuse: almost 50% increase from 2022
ISWAN's helplines show that the reported seafarer abuse, bullying, harassment, or discrimination increased by almost 50% from the end of 2022.
Data from ISWAN's helplines show that number of reported seafarer abuse, bullying, harassment, or discrimination increased by almost 50% in Q1 2023 compared to the previous quarter.
Table of Contents
Concept
The International Seafarers' Welfare and Assistance Network (ISWAN) has released the first in a series of quarterly infographics sharing data from its helpline services, providing the maritime sector with intelligence on global seafarer abuse issues with the aim to drive positive change.
13 abandoned seafarers have made it home after more than 5 months aboard a livestock carrier ship, thanks to the intervention of the ITF.  
Seafarer Abuse Report
In its ISWAN Insights: Spotlight on Q1 2023 infographic, ISWAN highlights increasing reports of seafarer abuse, bullying, harassment, and discrimination as a key trend across its helpline services. Cases involving these issues (seafarer abuse) increased by 45% from Q4 2022 to Q1 2023 across all ISWAN helplines, which offer practical, emotional, and well-being support to seafarers of any nationality. The majority of these cases related to abusive or bullying behavior by senior officers, and 19% involved sexual seafarer abuse or sexual harassment.
On ISWAN's Yacht Crew Help helpline, cases involving seafarer abuse, bullying, harassment, and discrimination increased by 125% quarter-on-quarter, highlighting a key problem area for the superyacht industry to tackle.
A word from the CEO
'ISWAN's helplines SeafarerHelp and Yacht Crew Help are often the first port of call for any seafarer seeking support. Hundreds of seafarers contact our helplines every month and tell us about the problems they are facing, and we want to share the key trends and issues identified with the maritime sector to influence change.

'This data is also informing our own work at ISWAN. For example, we are working with industry partners to produce a personal safety resource for those seeking work on board yachts, which will be released soon, in response to an increase in calls to Yacht Crew Help from often green crew who had experienced abuse (often sexual) whilst working on board. ISWAN is also a member of the Center for Ocean Policy and Economics (COPE°) Working Group for Psychological Safety, Bullying and Sexual Assault and Harassment in the Maritime Sector, and we are involved in a growing network of like-minded individuals and organisations who are coming together to find and develop preventative solutions to this growing crisis.'

Simon Grainge, Chief Executive Officer, ISWAN
Seafarers who have been affected by abuse, bullying, harassment, or discrimination can contact ISWAN's free, confidential, multilingual, 24-hour helplines for support. SeafarerHelp (www.seafarerhelp.org) is available to any seafarer or family member, and Yacht Crew Help (www.yachtcrewhelp.org) provides support specifically to those working on board yachts. ISWAN's helpline team is trained in providing emotional support and offers a listening ear to any seafarer with a worry or problem.
Source: ISWAN
See Also
Learn about maritime fraud's ubiquity and the shadow side of the shipping industry. Corrupt people can make life terrible for seafarers by fiddling with supplies and victualing invoices, selling ship stocks, or moving cargo. Learn how whistleblowers, technology, stronger rules, and training can help tackle this problem and avoid harming the reputation of the industry. Keep yourself informed and safeguard yourself against the damaging effects of marine fraud.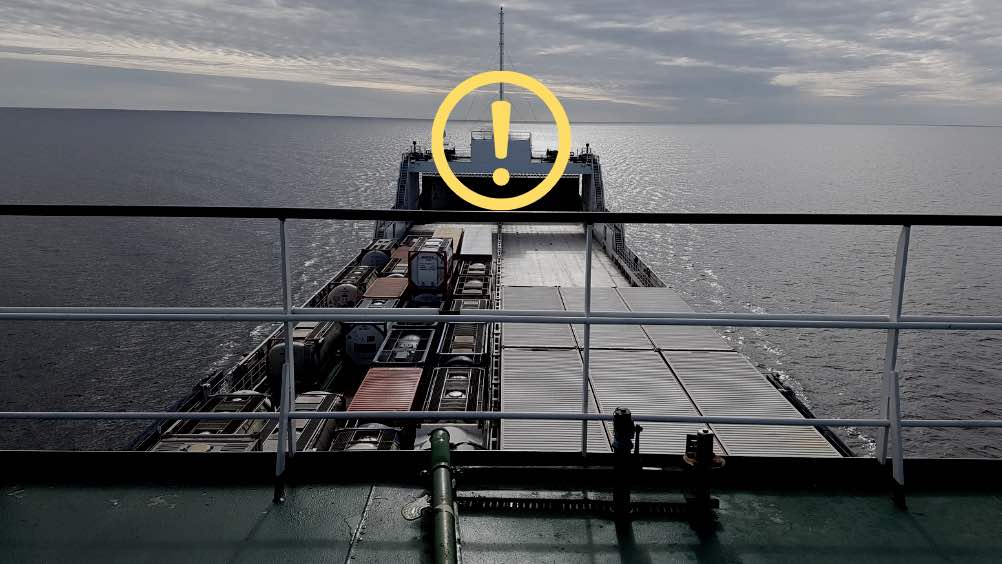 Discover the dark side of the shipping industry and stay informed about the prevalence and harmful impact of maritime fraud.